Omega Hosts Their First Ever Drilling Demo!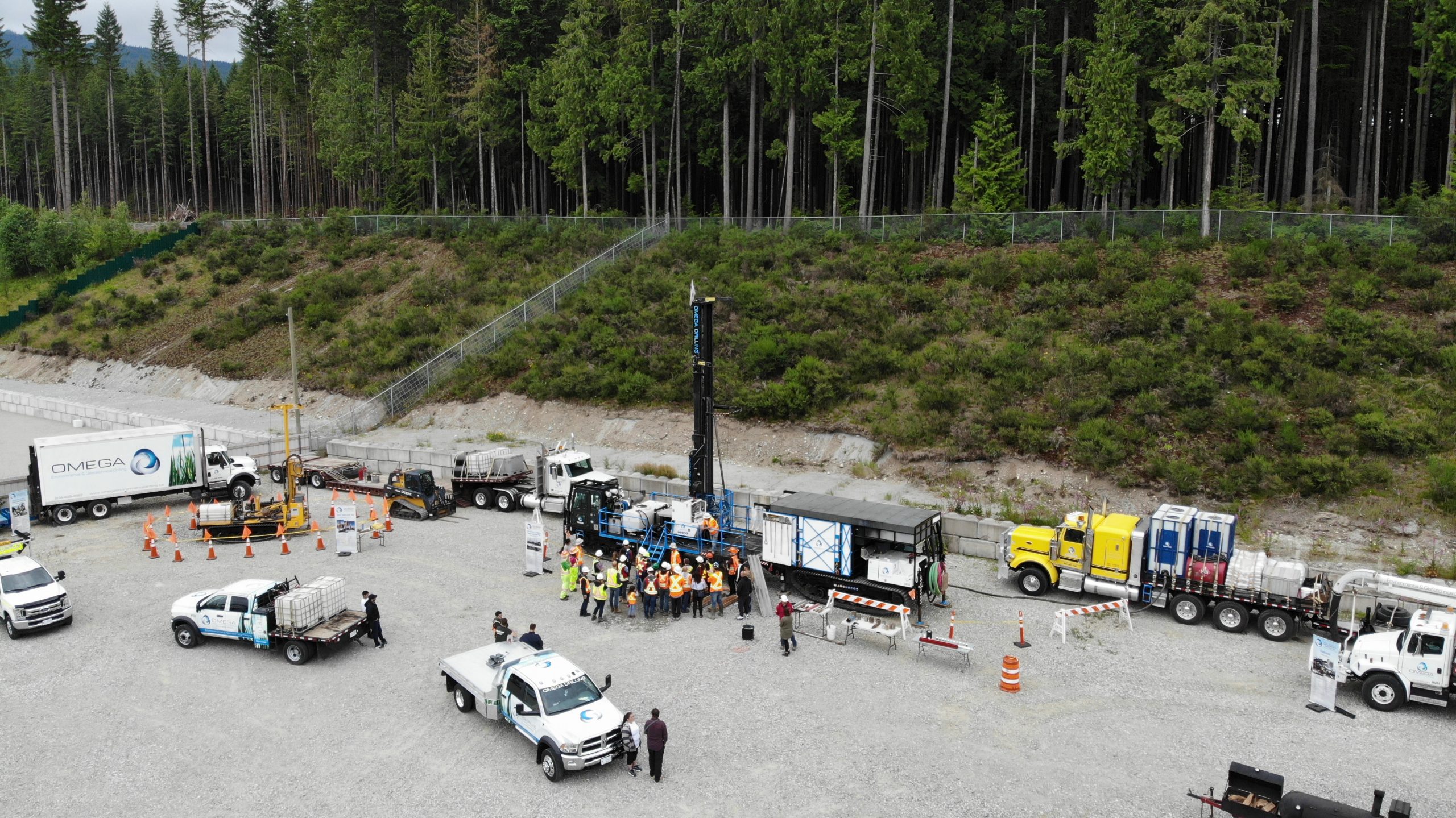 On June 22nd, 2018, Omega Environmental Drilling was joined by over 60 consultants, suppliers and staff and hosted our first ever drilling demo! This event turned out to be a great training session for our clients in not just drilling & sampling methods but with the help of our friends at GeoScan Subsurface Surveys (http://www.geoscan.ca/) and 1 Stop Traffic Control, we also made some time to talk about the most important part of our day…safety around drills and drill sites.
Hydro-excavating (daylighting), auger drilling/ sampling, sonic drilling/sampling and installation of environmental/geotechnical instrumentation were also on the docket that day. Our friends from RST Instruments (http://www.rstinstruments.com/) were also onsite to discuss various in-situ instrumentation and their uses in the field. We were extremely happy to have such a great crowd whose interest was obvious with the questions they asked and equally impressed with the professionalism and educated discussions that ensued with our drillers and helpers alike. We are proud to have such a great staff and proud to see everyone pulling in the same direction, towards the same goal of providing our clients with experience and unmatched customer service!
We were also very happy to have so many of our awesome clients join us that day as we had another reason to celebrate. This was a sort of "christening" for our brand new location in Maple Ridge BC. As Omega Drilling continues to grow into Western Canada's prime choice of contractor for environmental & geotechnical drilling and our fleet expands, we needed to find a more suitable space for our expansion. And what's a celebration without food? The fine folks at Smoke and Bones Catering (http://www.smokeandbones.ca/) provided us with one of the FINEST BBQ spreads you will ever enjoy! Tables and chair were set up in our new shop and we had a great time eating a meal with our clients and swapping stories of the good old days and the new ways of the world.
As we said goodbye to the last few consultants and sent them on their way with some Omega Drilling SWAG, one thought came to mind…"When is the next one?"
…stay tuned for the answer!