Omega Drilling Adds Another Sonic Rig to the Fleet!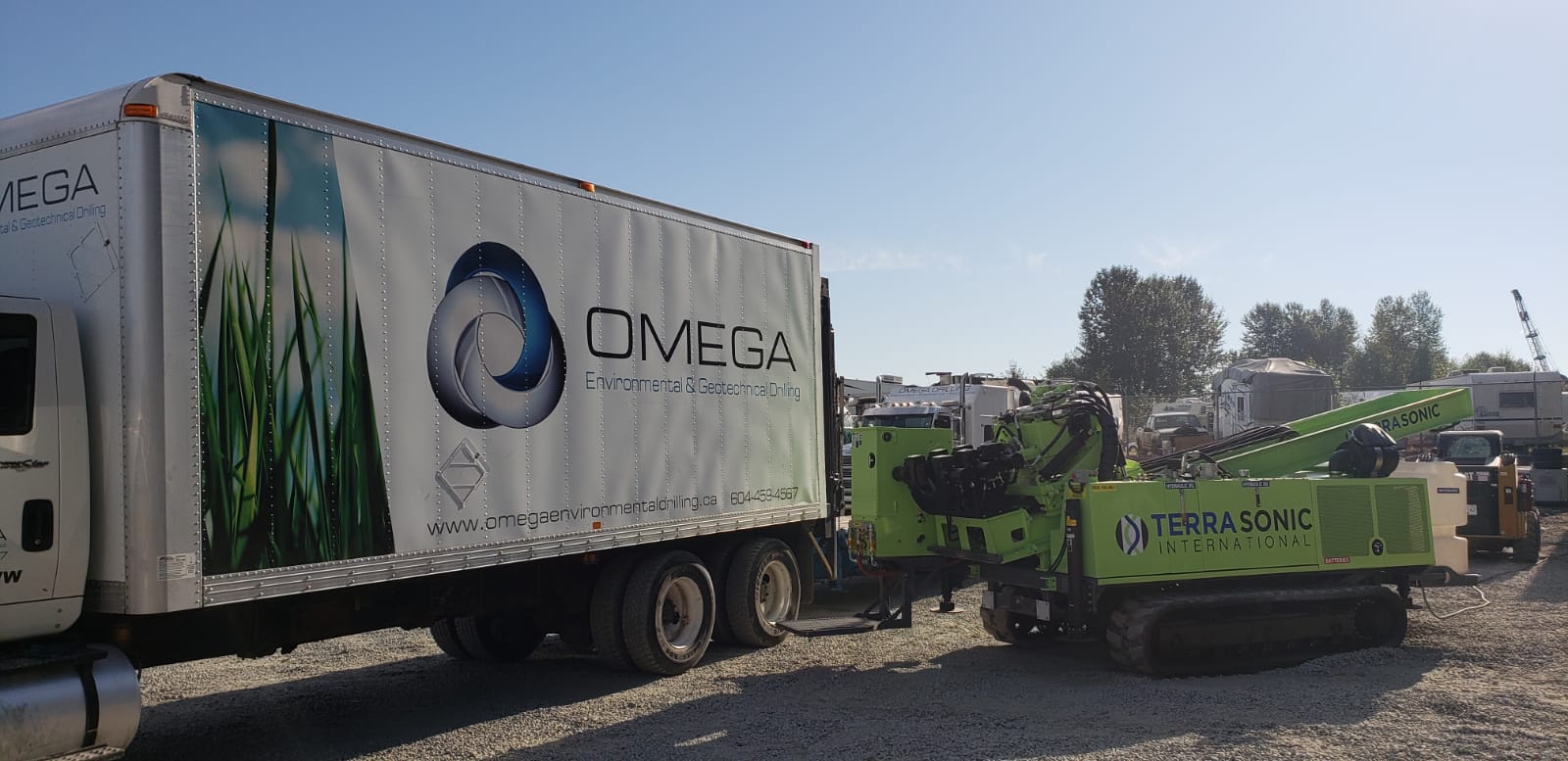 OMEGA DRILLING CONTINUES THE TREND OF PROVIDING TOP NOTCH EQUIPMENT FOR THEIR CLIENTS!"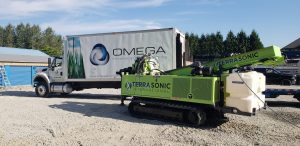 TerraSonic 150cc track mounted sonic drill
Recently, Omega realized a need for an upgrade on our compact sonic drilling capabilities. It wasn't that our previous sonic drill wasn't performing, as it was definitely the busiest of our rigs…but when it comes to our clients, we feel they deserve the best, so "average" production just wasn't going to cut it.
Enter the TerraSonic 150 "Compact Crawler" (cc) track mounted sonic drill! Built in Marietta by TerraSonic International (https://www.terrasonicinternational.com/) specifically for Omega Environmental Drilling, the TSI 150cc may be new to the market but with it's versatile design and "big-boy power", you're sure to see our competitors follow suit. After all, with capabilities of 6″ casing advanced to depths of up to 800′, who could ask for more?
Measuring 19.19' L x 7.11' H x 7.25' W with a 7.76 psi ground pressure, the TSi 150CC Compact Crawler fits inside a standard 20 cubic yard sea container and weighs 22,400 lbs (10,616 kg). The wide track mount and low ground pressure allow the 150CC to work in even the most fragile of environments.
The TSi is the newest and most technologically advanced sonic drill rig available. With the largest sonic head and smallest footprint, the TSi is the perfect choice for urban and off-road drilling projects and is ideal for the following industries:
. Mining
. Environmental
. Geotechnical
. Infrastructure
. Marine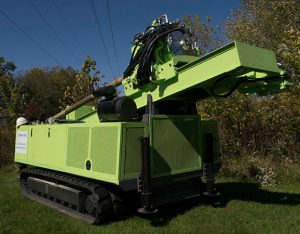 Omega Environmental Drilling is pleased to add this rig to our growing fleet and we know our clients will be very impressed! Call us today and let us help you out on your next drill program. Excellent equipment, experienced drillers, unmatched customer service and an outstanding safety record makes your choice of contractors an easy one!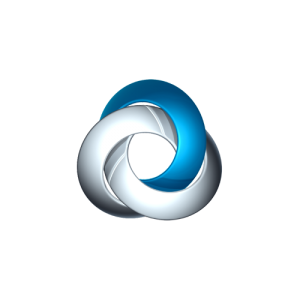 For more information on this rig, along with the rest of our fleet, please visit (https://www.omegaenvironmentaldrilling.ca/equipment/)
Thinking Sonic? Think OMEGA!