Omega at the AME Roundup 2019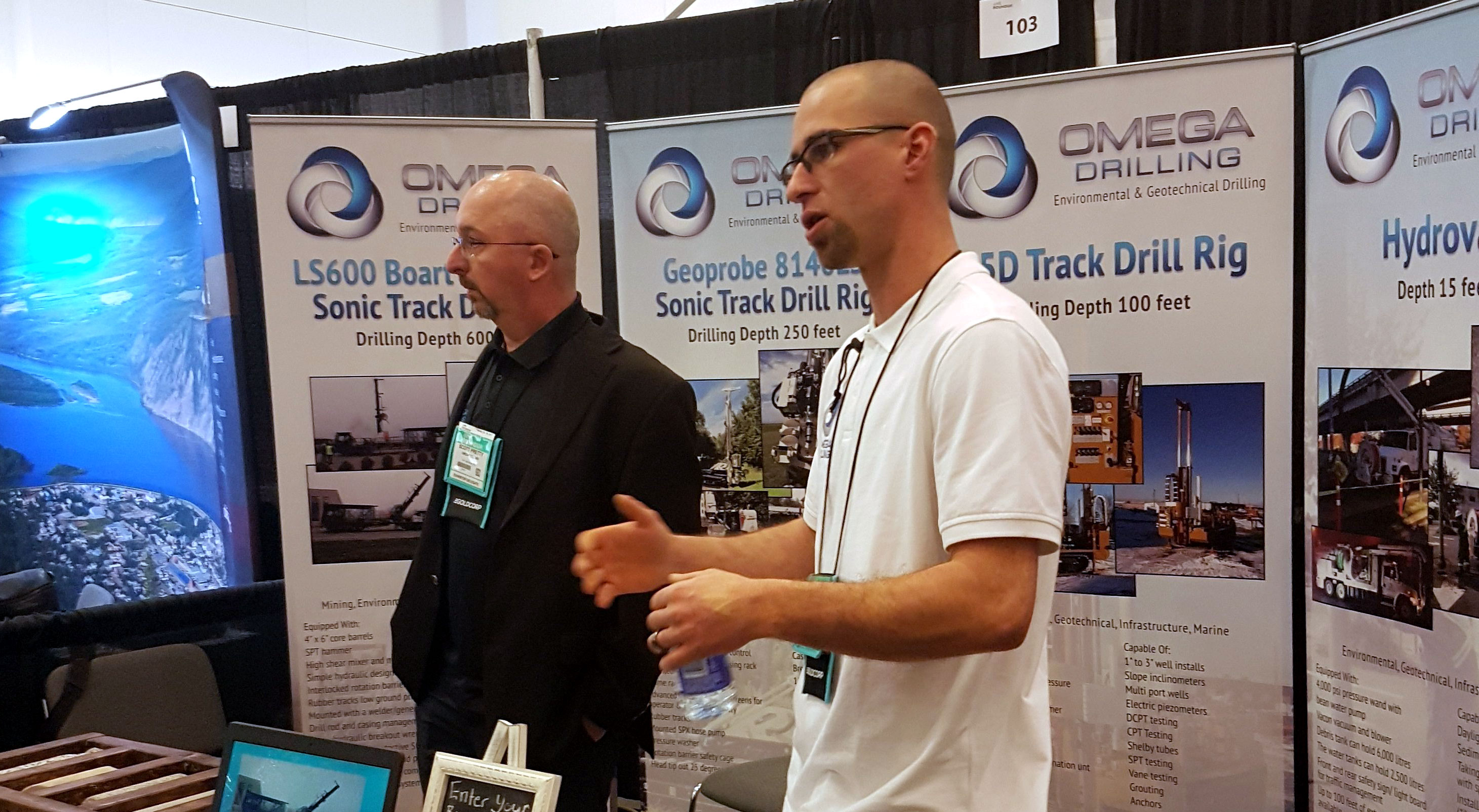 Omega Drilling will once again be a part of the Association for Mineral Exploration's (AME) most anticipated trade show and convention for mining professionals from January 28-31st, at the Vancouver Convention Center ("under the sails") at booth #103. This will be our third year there as an exhibitor and as our fleet continues to grow, we always seem to have something new to show off and 2019 will be no different!
This year, we have added a Mobile Augers (TM) B-54 truck mounted geotechnical drill to go along with our ever-growing fleet of sonic drills, auger drills and hydrovacs. This rig is capable of bedrock coring, mud rotary drilling and air rotary as well as auger drilling. With a 13 foot feed and 10 speed head, this drill is a workhorse for coring, mineral exploration, geotechnical and environmental drilling applications!
Omega Drilling is also celebrating our 10 year anniversary this year, so it will make this years' event EXTRA SPECIAL! We are excited about the new ventures we are soon to embark on and cant wait to see what the next 10 years bring. We invite you to drop by our booth and chat with our representatives to see how we can be of service to your team on your next drill program. With our excellent, up to date equipment, our highly experienced staff, our unmatched customer service and our stellar health and safety record, we know we have everything you need to complete your project on time and on budget. To see more of what we have to offer and how we can be of service, please visit our website https://www.omegaenvironmentaldrilling.ca/